Free Shipping

Free next day shipping on all orders over £80+ across the United States

Hassle-Free Exchanges

Exchange your product anytime up to 14 days after your purchase,

Finance

Pay in 30 days with our finance partner Klarna. See above for details.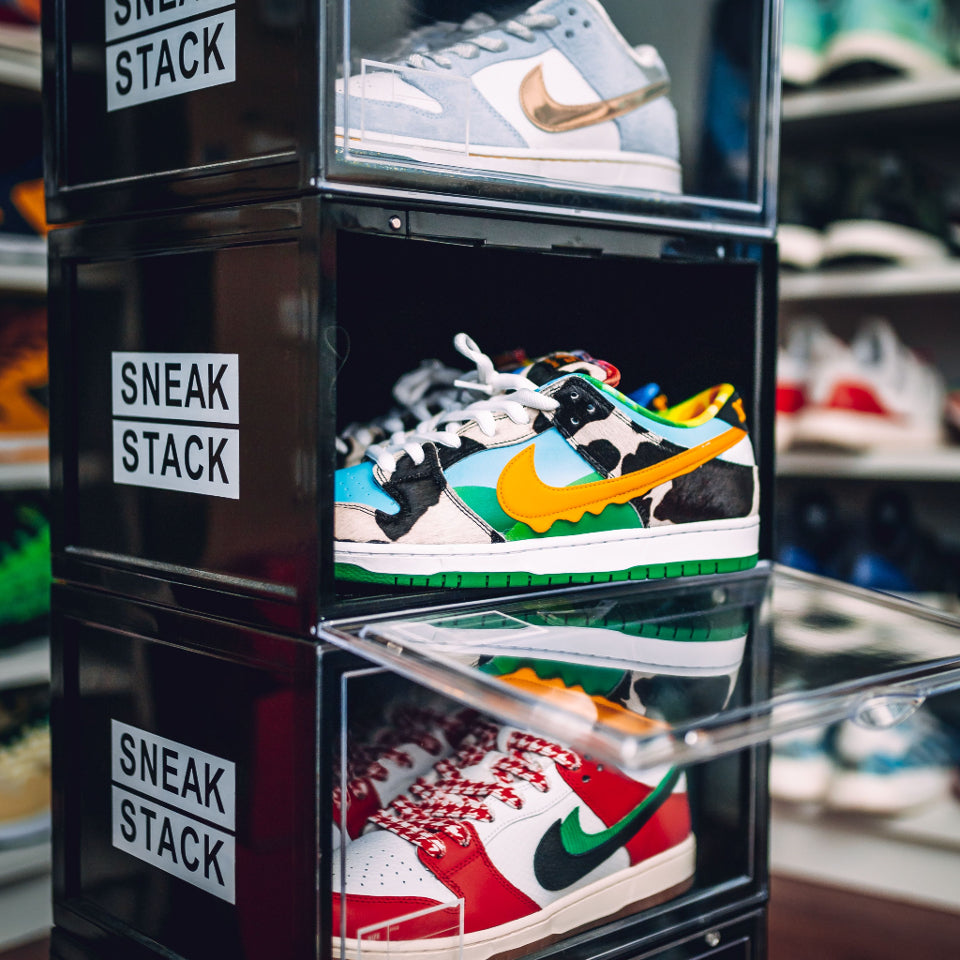 Protect Your Sneakers
Protect your most valuable sneakers from all kinds of damage by using our strong & sturdy, UV light, dust, and water resistant sneaker storage boxes. In turn this will also protect the shoes original shoe box from damage by being stacked underneath other heavy boxes.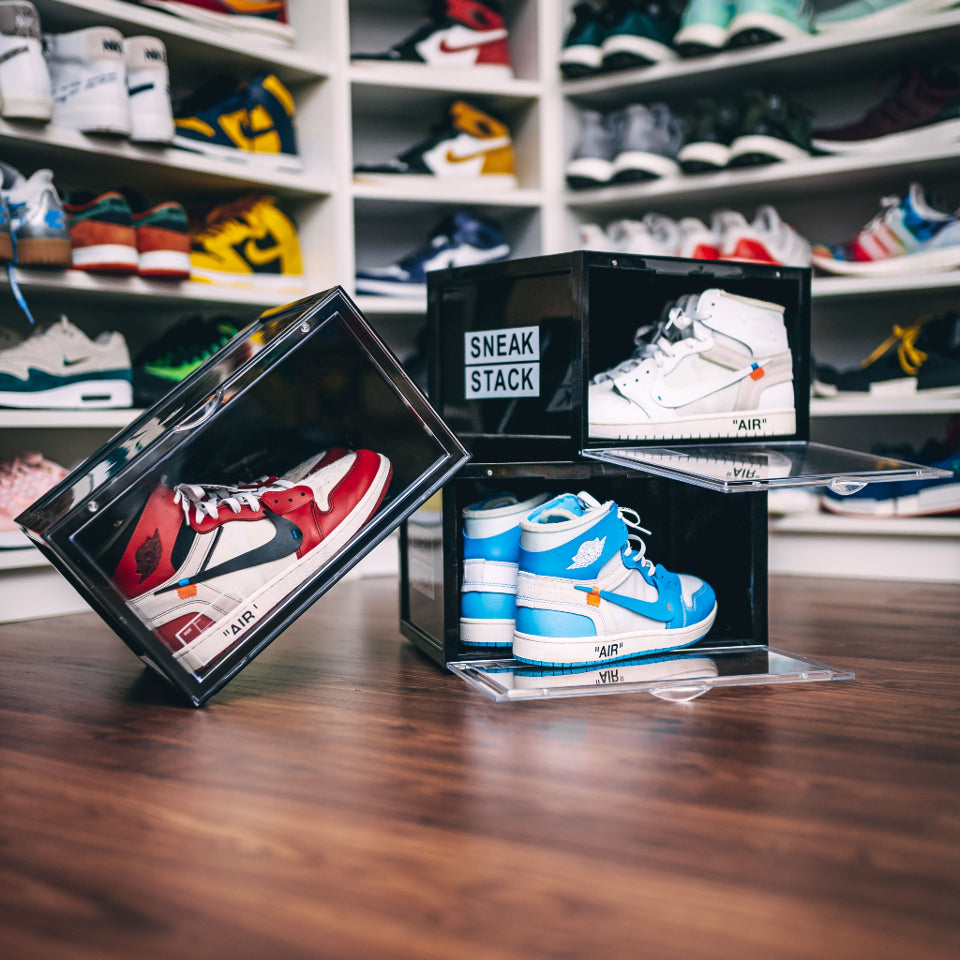 Display Your Sneakers
Don't feel like you need to sacrifice showing off your favourite shoes in order to protect them. With our side facing, stackable boxes you can not only protect your shoes, but display them in great fashion.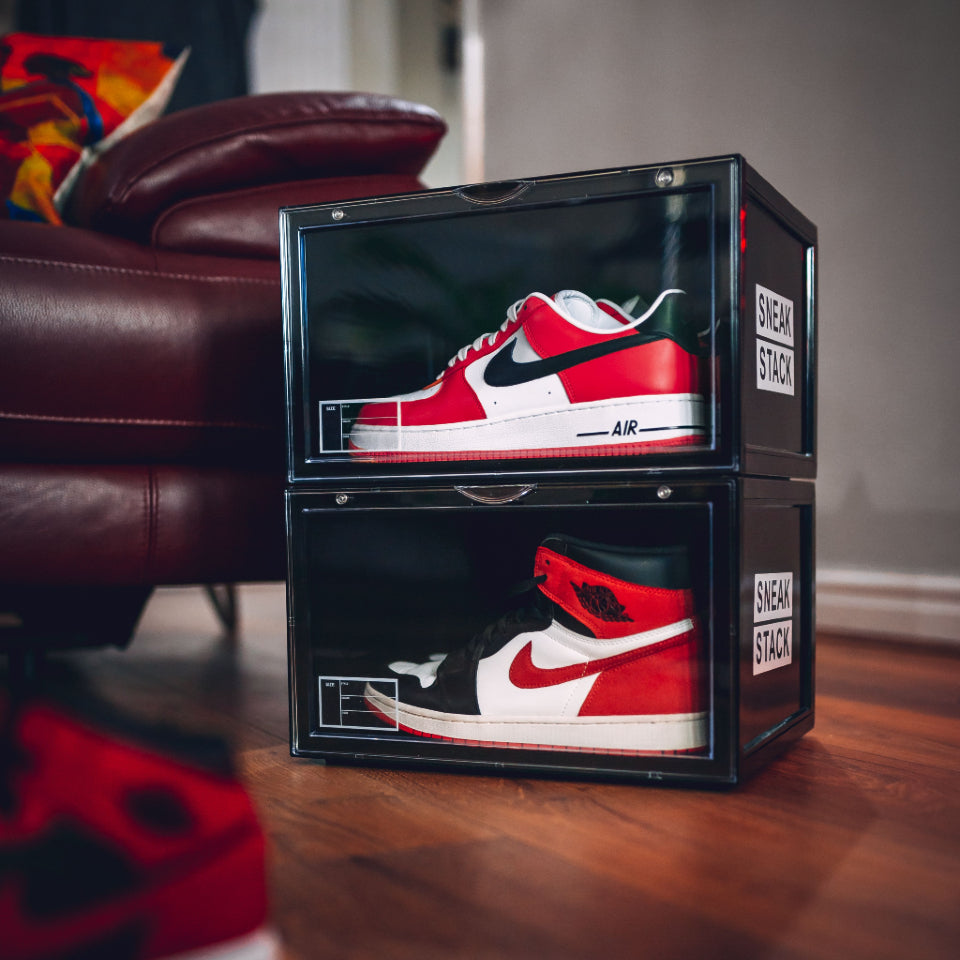 Stack Your Collection
If you have been collecting for a while, then like most other avid sneakerheads, you will have piles upon piles of random boxes, leaning towers and shoes on the bottom of the pile that never get worn because its a pain getting to them. Our stackable boxes can stack as high as your room permits, without leaning, without damaging, and making it as easy for you to grab a pair from the bottom of your pile, as it is the top.